James Winebrake
University of North Carolina Wilmington
ACAO Board of Directors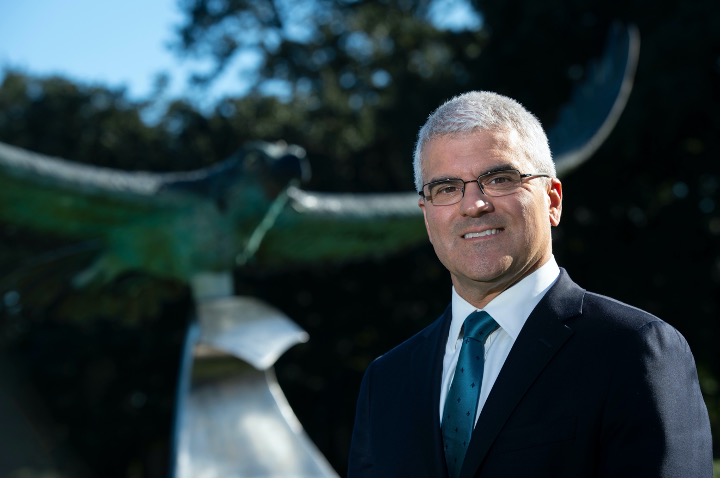 Dr. James Winebrake currently serves as the Provost and Vice Chancellor for Academic Affairs at University of North Carolina Wilmington, a position he started in July 2020. He works with the university's faculty, staff, and students to advance education and scholarship across a broad portfolio of degree programs, research centers, international education, and community engagement activities.
Dr. Winebrake previously served for 9.5 years as Dean of the College of Liberal Arts and 8.5 years as Chair of the Department of STS/Public Policy at Rochester Institute of Technology. He has earned international recognition for his research on issues related to the environmental impacts of transportation, including health risk assessments, life-cycle analysis of alternative fuels, and analysis of policies aimed at reducing emissions in the transportation sector. He serves or has served on various National Academies of Sciences committees, the New York State Energy Planning Board, and other professional boards related to energy and environmental technology and policy. In 2020, Dr. Winebrake was recognized as a National Associate of the National Academies of Sciences, Engineering, and Medicine.
In 2010, Dr. Winebrake was awarded the RIT Trustees Scholar Award in recognition of his scholarly contributions in the energy and environmental fields. He has also received numerous other research and teaching awards during his career, including the Madison Scholar Award and the Outstanding Teacher Award while serving as a faculty member at James Madison University. In 2019, Dr. Winebrake received RIT's Edwina Award for his significant contributions to advancing gender diversity and inclusion, as well as RIT's Changing Hearts and Minds Award for leading recruitment and retention efforts related to faculty diversity.
Dr. Winebrake received his Ph.D. in Energy Management and Policy from the University of Pennsylvania (Philadelphia, PA).  He also holds a B.S. in Physics from Lafayette College (Easton, PA) and a M.S. in Technology and Policy from M.I.T. (Cambridge, MA).