Constance St. Germain
Capella University
ACAO President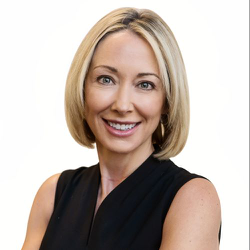 Constance St. Germain, Ed.D., J.D. joined Capella University in 2017, and currently serves as its Provost and Vice President of Academic Affairs, where she is responsible for leading the university in achieving superior outcomes and impact. In her position, St. Germain provides leadership, in collaboration with other university stakeholders, on all aspects related to accreditation, faculty affairs, institutional policy, curriculum & programs, academic success and assessment. 
Prior to joining Capella, she was the Executive Dean for the College of Humanities & Sciences at University of Phoenix, where she had strategic, operational and P&L responsibility for faculty, students and ground campuses across the country and online. While there, St. Germain positioned the college as an incubator for continued growth and development to transform students into socially aware, critically thinking global citizens.
In addition to her academic career, St. Germain is a U.S. Army veteran, where she served as a major in the U.S. Army Judge Advocate General's Corps. While on active duty, she held assignments as an attorney at military posts including the 82D Airborne Division and XVIII Airborne Corps Fort Bragg, NC.
St. Germain has authored numerous articles, presented at national conferences and served as an expert in the media on a wide range of issues facing both the workforce and higher education related to leadership, gender equality, mental health, food security, student outcomes, humanities study, and the law.
She received her Doctor of Education (Ed.D.) in higher education and organizational change from Benedictine University; her Juris Doctor (J.D.) from the University of Baltimore School of Law; and a Bachelor of Arts (B.A.) from George Mason University. She is admitted to practice as an attorney in Vermont, Virginia and Maryland, as well as several federal courts. St. Germain's research focus is on women and leadership.