ACAO President


Lori Werth, PhD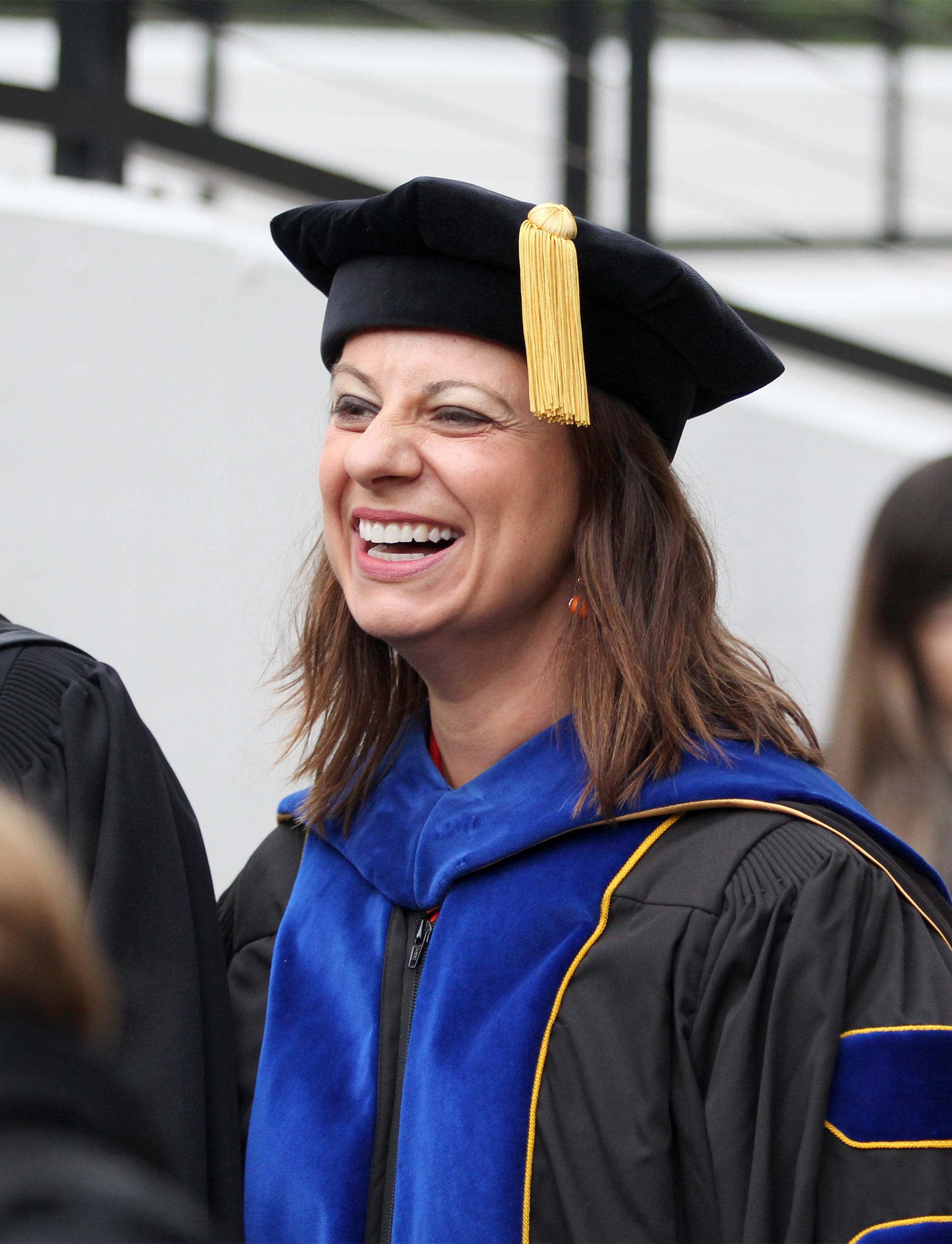 ACAO Colleagues,
With deep gratitude for your confidence, I am honored to address you as the President of the Association of Chief Academic Officers (ACAO). As your new leader, I am encouraged by the journey ahead of us as we will advance the well-being of our higher education communities.
ACAO is at a new beginning. Over the spring and summer, three of our current board members transitioned into newly appointed university presidents. While we celebrate our colleagues' accomplishments, it has created many transitions for ACAO. Now is the perfect time to redefine our goals and aspirations. With reflection on our progress and challenges and in the sincere spirit of unity and service, I present a new vision for ACAO.
1. Community Relations:
Strengthen and build inclusive communities and foster connections between members and organizations.
2. Diversity and Inclusion:
Prioritize diversity and inclusion in all aspects of ACAO, ensuring that all voices are heard and represented.
3. Education and Empowerment:
Continue to emphasize the power of education. Provide opportunities for engagement on current issues and trends in higher education through a comprehensive suite of Town Halls. 
4. Innovation and Technology:
Explore new technology and innovation to stay relevant in a rapidly evolving world. Drive ACAO membership and member engagement. Streamline processes and improve service delivery. Launch a new website to feature communities of interest who can collaborate in like challenges.  
5. Collaboration and Partnership:
Actively seek partnerships with colleagues in organizations, businesses and institutions who share our vision for community advancement. Collaborate within ACAO to advance the mission.
ACAO is uniquely poised to meet the challenges of higher education. As purveyors of hope and determination and with our strong commitment to communities, let us overcome challenges, seize opportunities, and create a brighter future.
Once again, much appreciation for selecting me as ACAO president. I look forward to this journey and the positive impact we can make together. Thank you for your dedication, and I look forward to working hand in hand with each of you in the coming year.
With Deep Appreciation,
Lori Werth, PhD
Provost - University of Pikeville (Pikeville, Ky)
ACAO President
Email: [email protected]
Website: https://www.acao.org