Michael A. Gealt
Retired, Central Michigan University
ACAO Advisory Council Member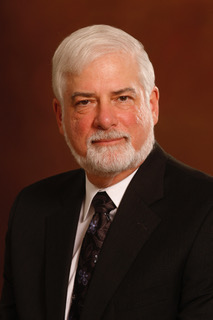 Michael A. Gealt was Central Michigan University's Executive Vice President and Provost (and Professor of Biology) from August 1, 2013 through June 30, 2019. Dr. Gealt continued his employment with CMU through Dec. 31, 2019, as Provost Emeritus, at which point he retired from the university as Professor Emeritus.
At the time he stepped down Dr. Gealt was recognized for being a champion of student success, teaching excellence, and nationally recognized research endeavors. Several significant university accomplishments occurred while Gealt was provost, including the ten-year reaffirmation of accreditation from the Higher Learning Commission, the update of the university's Advancing Excellence strategic plan, the reorganization of the Academic Division, the reclassification of the university as a Carnegie R2 research institution, and the achievement of full accreditation of CMU College of Medicine from the Liaison Committee on Medical Education. While provost at CMU he also sat on the Board of Directors of CMU Medical Education Partners corporation that serves as the organization for graduate medical education for the university and affiliated partner healthcare systems.
Prior to joining CMU, Gealt served as dean of the College of Science and professor of biology at the University of Arkansas at Little Rock. Prior to UALR he was dean of Engineering, Mathematics and Science at Purdue University Calumet (now Purdue University Northwest) and, before that, he held faculty and administrative positions at Drexel University, including Director of the School of Environmental Science, Engineering and Policy. Gealt received his bachelor's degree in biology from Temple University and his doctorate in microbiology from Rutgers University. In addition to his scientific pursuits, Gealt has interests in K-12 education and from 2011-2019 served on the Board of Directors of the EAST Initiative, which has STEM-oriented education programs in more than 250 schools.
Gealt is a fellow of both the American Academy for Microbiology and the American Association for the Advancement of Science. He served as Chair of the American Society for Microbiology Environmental and Applied Microbiology Division in 1994 and was an ASM Foundation Lecturer in 1993. He was Chair of the Arkansas STEM Coalition from 2009-10. He continues as a peer reviewer for the Higher Learning Commission.
Areas of Expertise: Strategic planning for organizational change; Accreditation and academic program review; Faculty governance.